White Sandal Tree Seeds (Santalum Album)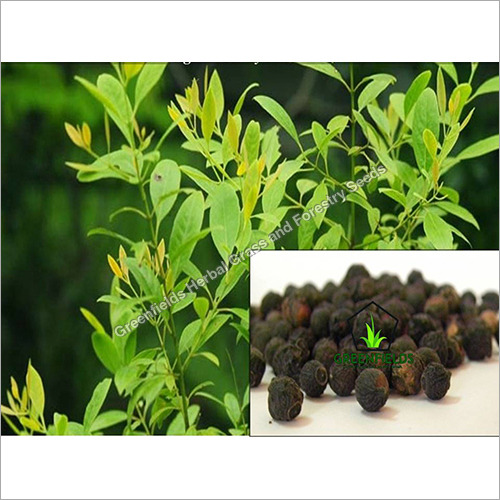 White Sandal Tree Seeds (Santalum Album)
Product Description
We are affianced in offering White Sandal Tree Seeds that are valued for their fragrance. These are cultivated by our vendors under the most favorable conditions. Sandal wood is the second most expensive wood in the world, next to the African Blackwood. These seeds are highly demanded in the market for their high attributes and optimum medicinal value. Our customers can purchase these Sandal seeds at reasonable costs.
White Sandal Seeds (Santalum album)

Scientific Name:- Santalum album
Shape:- Round
Color: -Dark Brown
Usage:- Germination (not for oil extraction)
Age: -Fresh(less than a year, good for germination)
Origin:- India
Packing: -5, 10,20,25,50 (P/P)
Availability:- Throughout the year
Category:- Tree / Forestry Seeds
Details :
Common name: White Sandal
Hindi Name: White chandan
Botanical name: Santalum album
Family : Santalaceae
Santalum album or Indian sandalwood is a small tropical tree, the most commonly known source of sandalwood. This species has been utilised, cultivated and traded for many years, some cultures placing great significance on its fragrant and medicinal qualities. For these reasons it has been extensively exploited, to the point where the wild population is vulnerable to extinction. It still commands high prices for its essential oil, but due to lack of sizable trees it is no longer used for fine woodworking as before. The plant is widely cultivated and long lived, although harvest is viable after 40 years.
The height of the evergreen tree is between 4 and 9 metres. They may live to one hundred years of age. The tree is variable in habit, usually upright to sprawling, and may intertwine with other species. The plant parasitizes the roots of other tree species, with a haustorium adaptation on its own roots, but without major detriment to its hosts. An individual will form a non-obligate relationship with a number of other plants.
USES
The use of sandal in India is noted in literature for over two thousand years. It has use as wood and oil in religious practices. It also features as a construction material in temples and elsewhere. The Indian government has banned the export of the species to reduce the threat by over-harvesting. In the southern Indian state of Karnataka, all trees of greater than a specified girth are the property of the state. Cutting of trees, even on private property, is regulated by the Forest Department. The infamous forest bandit Veerappan was involved in the illegal felling of sandalwood trees from forests.
Related Product:
1. Teak Seeds
2. Khamer Seeds
3. Red sandal Seeds
4. White sandal Seeds
5. Shisham Seeds
6. Khair Seeds
7. Eucalyptus Seeds
8. Subabool Seeds
9. Bija Seeds
10. Black Kinvach Seeds