Reetha Medicinal Seeds ( Sapindus mukorosse )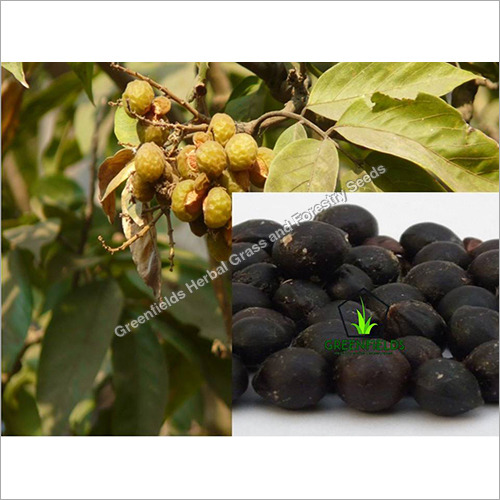 Reetha Medicinal Seeds ( Sapindus mukorosse )
Product Description
Reetha Medicinal Seeds ( Sapindus mukorosse )
Product Details:

Scientific Name: Sapindus Mukorosse
Shape: Circle
Size: 1-2 cm
Color: Greenish black
Usage: Germination (not for oil extraction)
Age: Fresh(less than a year, good for germination)
Origin: India
Packing: 10, 20, 25, 50 (P/P)
Category:- Medicinal / Herbal Seed

Availability: Throughout the year
Quick Details :
English Name : Soap nut
Botanical name : Sapindus Mukorosse
Hindi Name : Ritha, Kichi
Family : Mimosaceae
Propagation : Through seeds
Sapindus is a genus of about five to twelve species of shrubs and small trees in the Lychee family, Sapindaceae, native to warm temperate to tropical regions in both the Old World and New World. The genus includes both deciduous and evergreen species. Members of the genus are commonly known as soapberries[ or soapnuts because the fruit pulp is used to make soap.
He drupes (soapnuts) contain saponins which are a natural surfactant. They have been used for washing for thousands of years by native peoples in Asia as well as Native Americans. Soapnuts are being consideredand used for commercial use in cosmetics and detergents as well as many other products.
Soapnuts have historically been used in folk remedies as a mucolytic agent, emetic, contraceptive, and for treatment of excessive salivation, epilepsy, and to treat chlorosis. While they do exhibit anti-inflammatory and anti-microbial properties, the effectiveness of some of these folk-remedy treatments have not been subject to extensive scientific scrutiny. However, modern scientific medical research has investigated the use of soapnuts in treating migraines.
Investigation of the contraceptive capability of plant saponins have shown some spermicidal capacity for certain extracts. While the Sapindus saponins have not been proven be as effective as more commonly used spermicides it has been shown that they are less irritating than chemical alternatives.
Ayurveda
Soapnuts, such as those of Sapindus mukorossi, are used in Ayurveda. They are a popular ingredient in Ayurvedic shampoos and cleansers. They are used in Ayurvedic medicine as a treatment for eczema, psoriasis, and for removing freckles. Soapnuts have gentle insecticidal properties and are traditionally used for removing lice from the scalp. Soap nuts have become increasingly popular as a nontoxic laundry detergent.
Sapindus species are used as food plants by the larvae of some Lepidoptera (moths and butterflies) species including Endoclita malabaricus. Kernel extracts of soapnut disrupt the activity of enzymes of larvae & pupae and inhibits the growth of Aedes aegypti, a mosquito that spreads viral diseases.
Medicinal Uses :
Leaves : Cathartic useful in biliousness, infusion of leaves are used in malarial fever.
Seed Oil : Emetic, expectorant and decociton of pods relieves biliousness and also act as purgative. It is used to remove dandruff. An ointment prepared from ground pods is good for skin diseases.
Related product:
1.Shatavari white seeds
2 Ashwagandha seeds
3. Kalmegh seeds
4. Harra seeds
5. Gataran seeds
6. Bhilawa seeds
7. Munga seeds.
Trade Information
Free samples available with shipping and taxes paid by the buyer

PP bags