Multi Cut Alfalfa Grass Seeds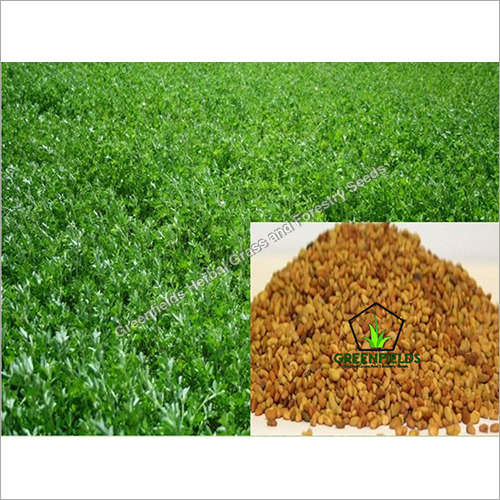 Multi Cut Alfalfa Grass Seeds
Price And Quantity
Product Specifications
Product Description
Multi Cut Alfalfa Grass Seeds
The English name alfalfa is widely used, particularly in North America. But in the UK, Australia, South Africa and New Zealand, the more commonly used name is lucerne. It superficially resembles clover, with clusters of small purple flowers followed by fruits spiralled in 2 to 3 turns containing 10-20 seeds. Alfalfa is native to a warmer temperate climate such as that of Iran (where it is thought to have originated). It has been cultivated as livestock fodder since at least the era of the ancient Greeks and Romans.
Why to purchase from Greenfield
Guaranteed Quality: We sell high quality seeds. If we done have new seeds we simply say no to our customers instead of selling old seeds. We test our seeds.

Online tracking: When we send seeds you can track them online where has it reached, and when will you get it.

Payment on Delivery: One large order we provide facility of payment on delivery.

Support after purchase: You will get a complete guide on sowing method of seeds after purchase, in case you were not very successful or have any doubt then you can discuss with our team on what you did wrong or how to make it better.

Advantage of buying from professional firm: As we believe in long term relationship and have a big name to defend in market, you are assured of right quality at right price

Easy Payment options: Credit card, Debit card, Net banking, NEFT/RTGS, Cheque, IMPS, Western Union, Money gram.
Product Information :
Scientific Name:- Medicago sativa
Other Name:- Lucrene , Rajka
Shape:- Small granules
Size:- 0 .1 cm radius
Color:- Yellowish orange
Usage: - Germination (not for oil extraction)
Age: -Fresh(less than a year, good for germination)
Origin:- India
Packing: -5, 10,20,25,50 (P/P)
Availability:-Throughout the year / months
Category:- Grass / Fodder / Forage Seeds
Details :
Botanical name : Medicago sativa
Common Name : Alfalfa , Rajka
English Name : Lucrene
Family : Fabaceae.